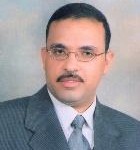 Wael Deabes
Ph.D Candidate
Office: Brown Hall, room 409
Phone: (931)372-6272
Fax: (931)372-3436
Email: wadeabes21@tntech.edu
_________________________________________________________________
I'm a Ph. D student working with Instrumentation and Sensors group
in Electrical and Computer (ECE) Department. I'm working on designing
a comprehensive Electrical Capacitance Tomography (ECT)system to
characterize the profile of the molten metal in Lost Foam Casting (LFC) process.
Education
Tennessee Technological University, Cookeville, TN, USA

(Aug. 05-Present)
Ph.D. in Electrical Engineering:

(GPA 4.0/4.0)
Emphasis: Control, Modeling, Instrumentation, and Embedded
System Design
Research topic: "Intelligent Sensor Fusion System for Monitoring
and Control the Lost Foam Casting Process"
Mansoura University, Mansoura city, Egypt

(Aug.1999 -Jan. 03)

M.sc. Degree in Control Engineering:

(GPA 4.0/4.0)
Research topic: "Fuzzy Adaptive Control through Sliding Motion
Phenomena"

B.sc. in Electrical Engineering:

(GPA 3.8/4.0)
(Aug.1995 -June 1999)
Major in Systems and Computer Engineering.
Research Interests
Electrical capacitance tomography, including hardware design,
forward and inverse problems, image reconstruction algorithms
Intelligent control system
Instrumentation and sensors
Design sensing electronics and data acquisition
LabVIEW programing